UPDATE: ATM HAD TO BE REMOVED FROM LOCAL STORE AND IS NOW LIVE AT ARUPRO IN SAN NICOLAS, CLICK HERE FOR MORE INFO.
Local Store Aruba is proud to announce the inauguration of their new Bitcoin ATM. Located right inside the restaurant, and as you can see in the image above it undeniably fits right into the Local Store Aruba concept.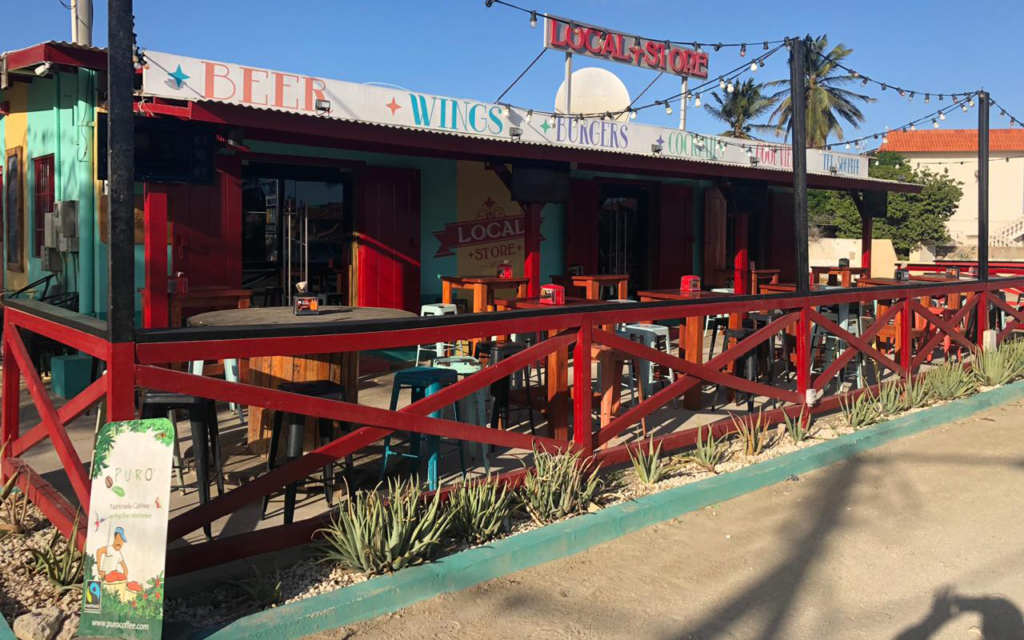 Local Store Aruba has always had a flair for innovation mixed with local artistic features. A Bitcoin ATM is no doubt a cool new attraction to bring more guests to enjoy the tasty dishes and different types of drinks at this great restaurant, with the added value of buying bitcoin before you leave.
What is a Bitcoin ATM you might ask?
A Bitcoin ATM is a machine that buys or sells bitcoins for cash.
Where can I find one in Aruba?
At Local Store Aruba in Palm Beach
Local Store map location
Local Store Facebook
Local Store Website
How Does a Bitcoin ATM Work?
It works almost like the ATMs you use today.
There are a few differences: Instead of inserting your debit card and getting cash, you insert cash and get Bitcoins sent to your Bitcoin wallet.
Why Use a Bitcoin ATM?
Bitcoin ATMs are a good way to buy bitcoins if you have one close by. Delivery of bitcoins with Bitcoin ATMs is instant, so you get your coins fast. Buying bitcoins with ATMs is also private, since no personal information is required at most ATMs.
What are the costs involved?
For costs and fees on this specific machine, please visit the Coin ATM Radar's website for complete and updated information .