Last week William Santiago (@WilliamSantiago) a well known Crypto enthusiast from Curacao started a Lightning Network Trust Chain in order to educate and help get the Lightning ball rolling.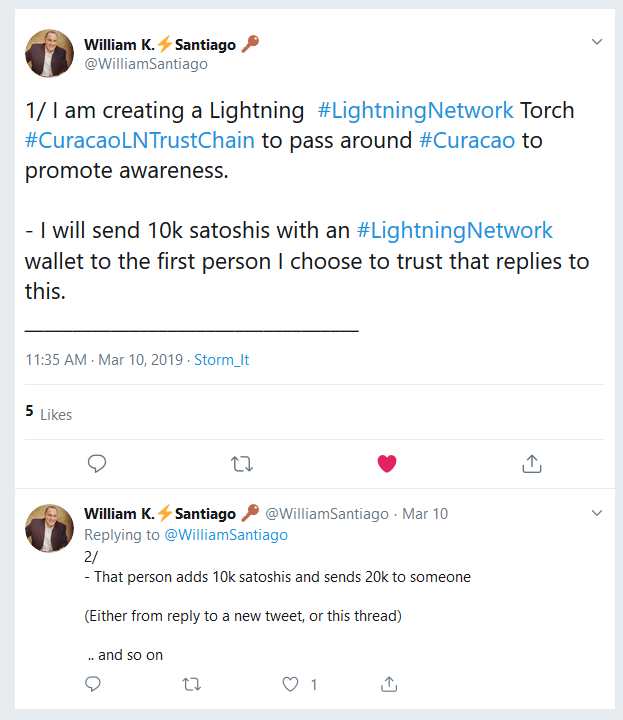 Us at Bitcoin Aruba were more than happy to keep the chain going and we participated right away.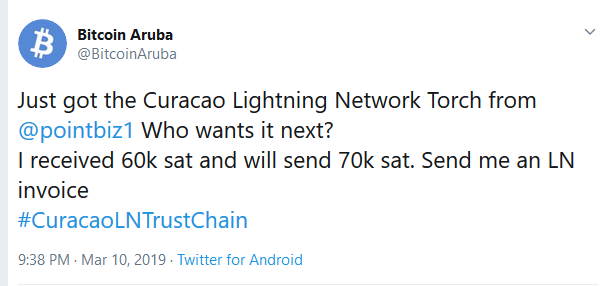 in order for you to participate is very easy, make sure you have a Lightning Wallet with some coins and follow the #CuracaoLNTrustChain on Twitter to know where it is.
If you do not have a Lightning Wallet yet here are some good choices:
Lets have some fun and keep the torch going!